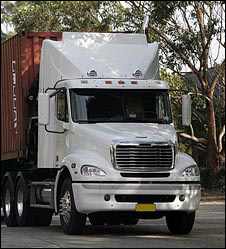 Drayage Management System (DMS)


Take the easy road to profitability!

Trandata Technologies is the leading software provider for drayage companies that specialize in transporting containers to and from ports and warehouses. We provide a highly comprehensive suite of applications for the trucking industry with our Drayage Management System (DMS).

DMS is a state-of-the-art dispatch system designed specifically to address the requirements of the drayage industry.  DMS helps the trucking companies to optimize operations, reduce manual labor, structure their workflow, increase profit margins by cutting operating costs and have control and visibility of their business processes.

Our product provides truckers and their customers with complete visibility to container movements through our online tracking solutions.